Getting your service or solution on the market requires some planning. Note that this is like a product. If you want to succeed, you need to have some key ingredients aligned. The problem you're trying to solve needs to be clear. Your value proposition needs to be perfectly defined for the different external and internal stakeholders. Your marketing and communication strategies need to be concrete and aligned with current activities. Your KPIs and associated metrics need to be set up. And much, much more. Yes! You need a plan, and a robust one at that.
Patient strategies
Problem: What could the best approach be to launch a patient-oriented solution, given my organization's current level of maturity? 
The first step is to understand your patients holistically. The methodology we developed in-house helps you obtain a holistic picture of the patient comprising their clinical, emotional, and behavioral journey. The second step is to ensure that your organization is fully aligned in project output expectations and its capability to offer flexible tools and approaches to all stakeholders to ensure usage and success ultimately.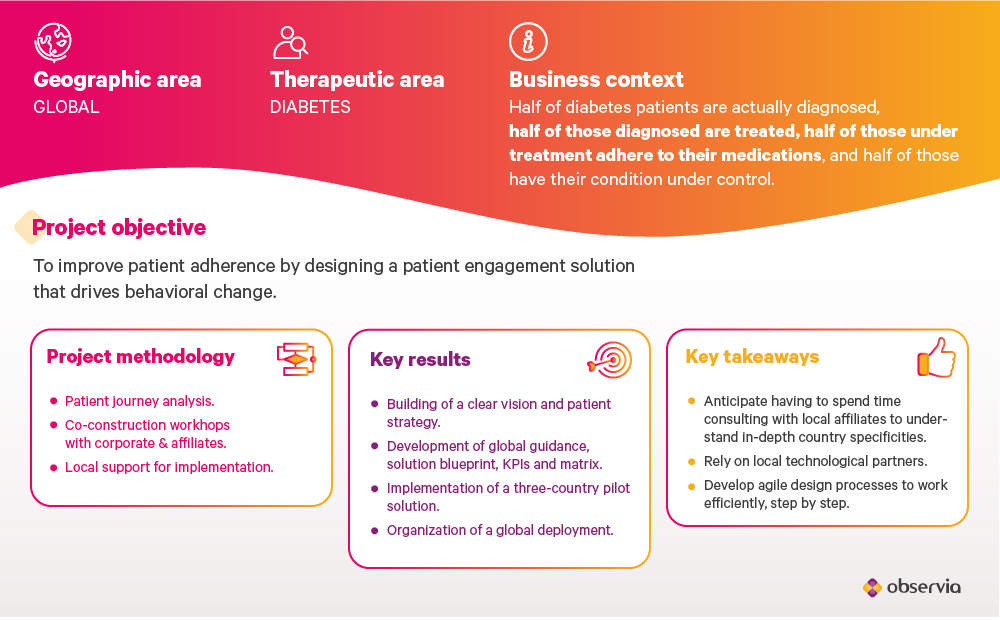 Market access strategies
Problem: How can I rethink my market access strategy towards leveraging patient services and improving my commercial performance at the same time?
In most out-of-pocket markets, our clients face stiff competition from lower-end producers. How do you continue performing commercially when entering a price war is not an option? At Observia, we help our clients to rethink and reposition their offerings in such markets by offering additional services to patients and HCPs communities.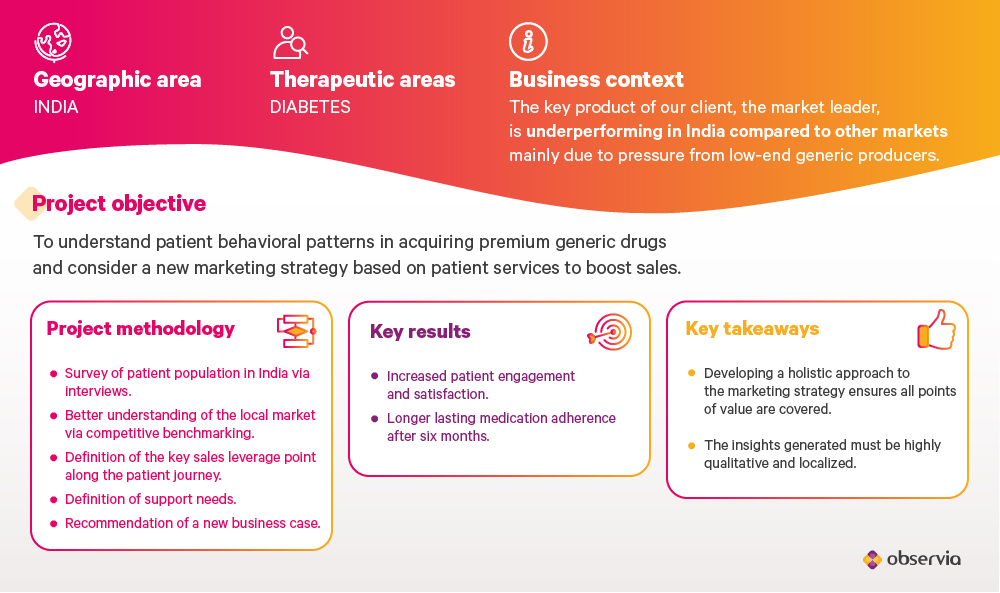 Strategic positioning
Problem: How do I create an outstanding patient experience within a homecare market?
In a highly competitive environment where differentiation through traditional clinical approaches is no longer enough, as products have a very similar clinical profile, enhancing the HCP and the patient experience is key. In this environment where products and services are bound together, enriching the customer experience with the service is where you can make a difference.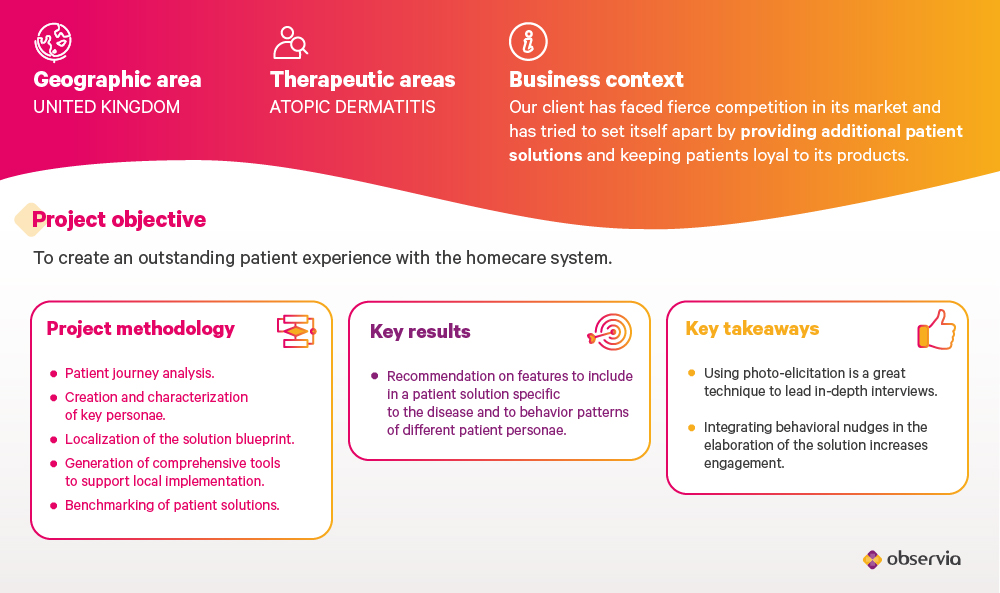 More about our offer
Discover our consulting offer and how we help companies transforming towards a more patient-centric future at both affiliate and global levels.
Insights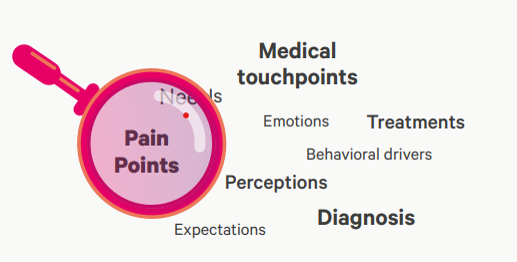 It's time for everyone in the healthcare industry to take a closer look at what drives patients' behavior and decision-making. Beyond the u...
Discover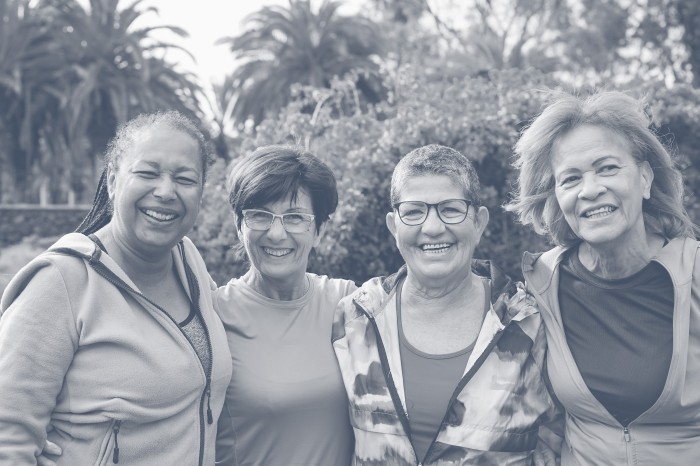 Listening to women's experience with vasomotor symptoms Menopause is a natural event which occurs to every woman, affecting the hormonal ba...
Discover
Need more information?
A burning question, a specific request, a great project to share with us?
Get in touch, our teams are here to help!