Solutions
Personalizing your e-health solutions
Serving patients interest
The world is becoming faster paced and digitalization is underway. Many industries have recently made great advances in using personalization in their digital interactions with customers. We are now looking for solutions that are personalized, fast, simple, accessible, centralized… and appealing to us!
Health care systems need to learn from these industries and adapt their methods to best serve patient interest and meet patient expectations. Especially, patients with chronic conditions, who require repeated, sustained care and often need to change their everyday lifestyle and habits.
In addition, societies are more and more looking for sophisticated strategies that will allow better care, better results at lower cost to manage the raise of chronic patients.
Personalizing the experience
We are convinced that e-health solutions that are personalized are more efficient and lead to improved outcomes. So we provide solutions that are customizable to different contexts and specific needs of the patients, their entourage but also for healthcare professionals.
Our solutions are built with and for our users, with empathy and understanding. Some of them like to chat, others click or tap... so our solutions are like them: digital... but not totally! Phoning a caregiver, socializing with other patients, or talking to a chatbot, anything is possible.
Our intelligent engine for program optimization
In 2018, we launched our 4-year project to create d.tells™, an intelligent engine for optimizing and personalizing e-health solutions. Incorporating SPUR™, our powerful behavioral diagnostic tool, d.tells™, determines the best match between the patient profile and the available solution configurations offered by your e-health solution. In other words, it allocates for anyone the best content (topics and tones), via the best channels, at the right time.
More about our solutions
Discover how we develop best-in-class e-health solutions that meet the needs of patients and healthcare professionals throughout their journey.
Insights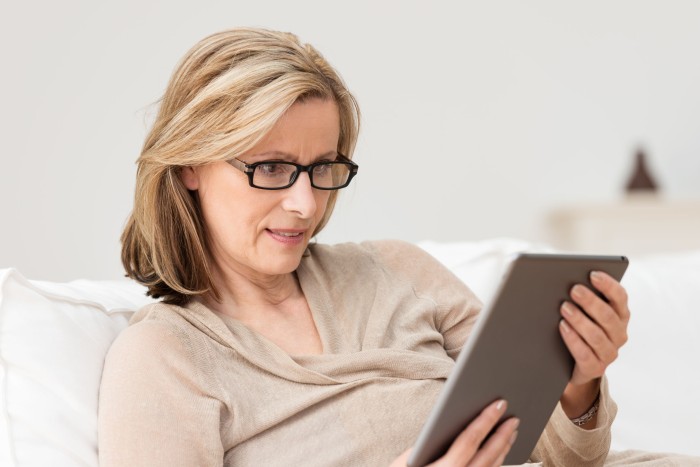 Supporting patients living with a rare disease Patients living with a rare condition face specific challenges: scarceness of information re...
Discover
Patient and caregiver engagement Living with a chronic disease can be a lonely experience. Patients may feel isolated or misunderstood duri...
Discover
Need more information?
Experience a live customized demo led by one of our experts and get answers to all your questions!