Our dedication to offering chronic patients a better quality of life soon led us to the fascinating world of human psychology and anthropology.
What is our most powerful asset as human beings? Our brain. What component of human beings is the most complicated and challenging to understand? Our brain. Leveraging behavioral science and associated models is really helping us to understand each and every one of our decision-making processes.
Building the next-gen behavioral diagnostic tool
Human beings make some strange decisions. According to the WHO, medication adherence for chronic illness is about 50%. Why? To answer this question, we need to acknowledge that the decision-making process that leads to non-adherence is complex, sometimes irrational, and tremendously different from one person to the next. The quest to understand what drives chronic patients' behavior represents a huge opportunity to increase medication adherence and, ultimately, improve patients' quality of life.
Looking for a tool to assess both medication non-adherence and its behavioral drivers, we found no relevant options that could be operationalized in a simple way! That's why we decided to build our own behavioral diagnostic tool and dreamt up SPUR™. To bring our theories to life, we decided to create a board of scientific experts to help us build the first universal, easy-to-use, and 100% digital tool for behavioral diagnostics.
Our ambition is for SPUR™ to become the new gold standard for medication non-adherence assessment—one that will provide researchers with better insights into chronic patients' behaviors, help healthcare professionals deliver optimized patient support, and enhance patient engagement in e-health solutions.
To achieve this, we conducted a four-year research program to scientifically validate and refine our SPUR™ model.
Access all our publications here
Our board of experts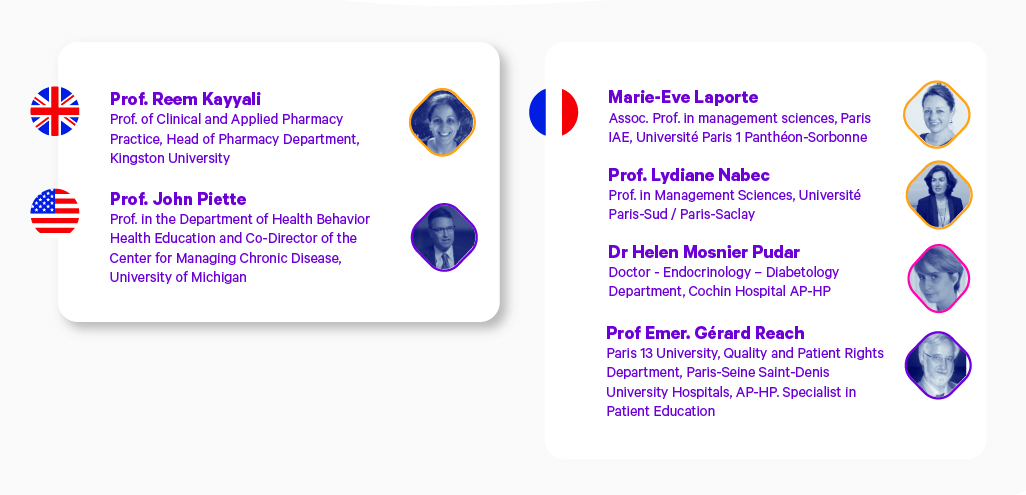 A new gold standard in the making
Phase 0: Establishing the academic foundations of the SPUR™ model
The first step in our research program (Phase 0) was to establish the scientific foundations of SPUR™ and elaborate a framework for our profiling approach that could be used to drive the customization of patient support initiatives. The SPUR™ framework has been recognized as a coherent approach to building a quantifiable questionnaire that profiles patients for their adherence risk while identifying the behavioral drivers behind that risk. This work led to a publication in Patient Preference and Adherence and has been presented at the International Congress of Behavioural Medicine 2021.

Phase 1: Building a unique universal tool
The following step (Phase 1) consisted of building the draft form of the questionnaire and testing its psychometric properties. To achieve this, we first did an extensive literature search on more than 300 publications, assessing 128 established questionnaires designed to investigate health-related attitudes and behavior and choosing questions that corresponded to the SPUR™ schema, then adding questions of our own. We next assembled our academic board and discussed the appropriateness of various items. Afterwards, we administered the questionnaire to patients in the UK, France, and China, in English, French, and Chinese respectively. The patients all had chronic diseases, including pathologies ranging from diabetes to cancer. Patients were interviewed about their understanding of the items and their suggestions for modifications. Their responses were comprehensively discussed by the academic board, and modifications were made to the questions, which were then re-tested for comprehension and acceptability.

Phase 2: Validating the structure of SPUR™ and its ability to predict non-adherence and related behavioral drivers
Since 2020, we have been running cross-sectional studies (Phase 2) in France, the UK, and the USA across several pathologies to assess the power of SPUR™ to predict medical non-adherence. Our interim results in France and the UK already demonstrate the validity and reliability of SPUR™ as a new holistic tool for measuring medical non-adherence in Type 2 diabetes patients (see the extract of our research plan infographic focusing on our type 2 diabetes studies). These results were presented at the EASD and ESPACOMP congresses in 2021.
Our Phase 2 is done, with the publications of our US, UK and French final results. They allowed us to evaluate and refine the psychometric properties of the SPUR™ questionnaire to develop its scoring algorithm. These studies demonstrated that SPUR™ is a reliable and valid tool to evaluate the risk of non-adherence of patients. It provides important insights into the individual reasons for lack of adherence, allowing personalized and effective health interventions.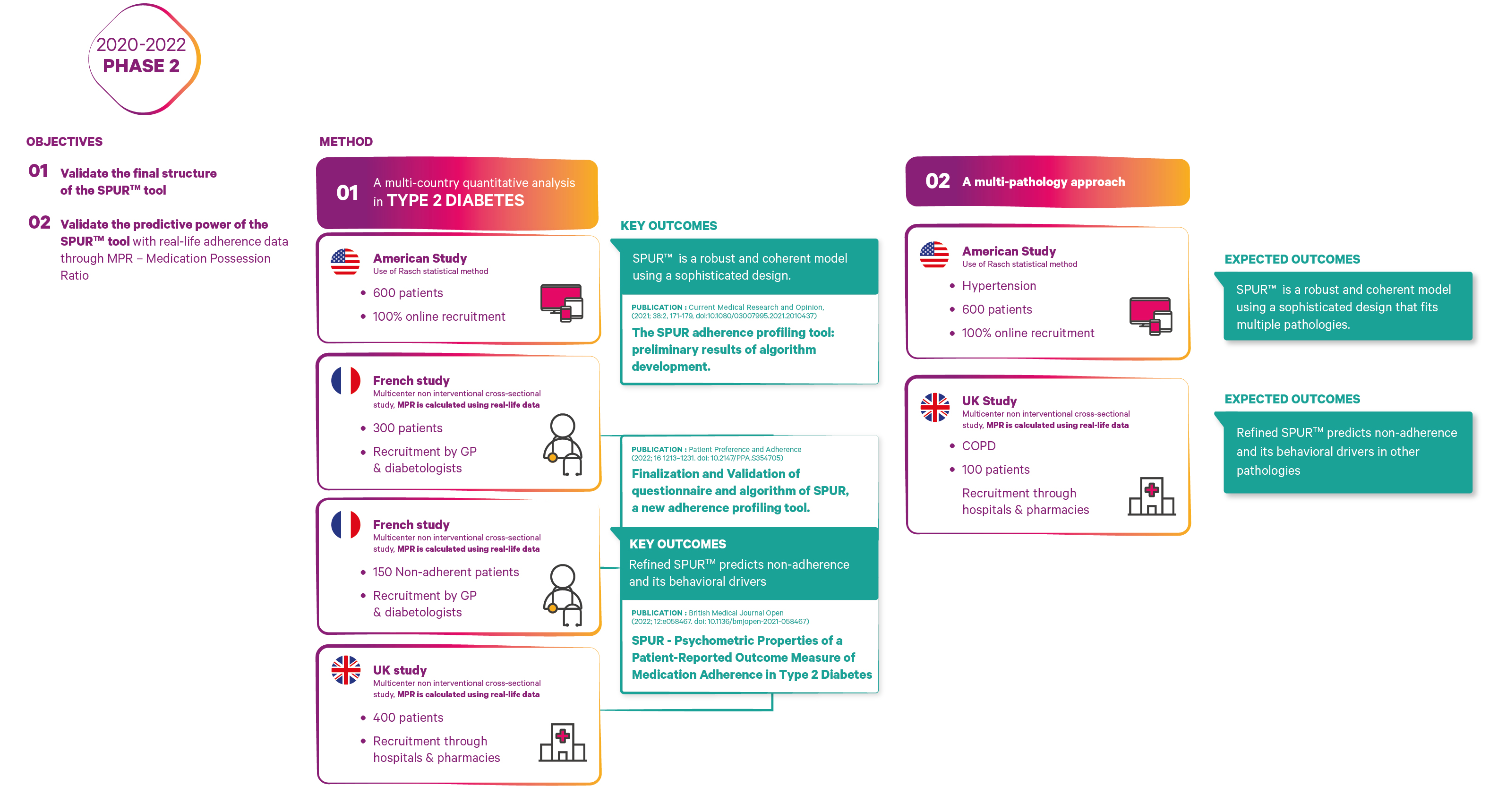 More about our R&D
Behind all Observia's R&D projects lies the Lab'O. Visit our Lab Bench to discover our ambitious academic research program or meet us in our Garage, where our teams are building tomorrow's products and digital health solutions.
Insights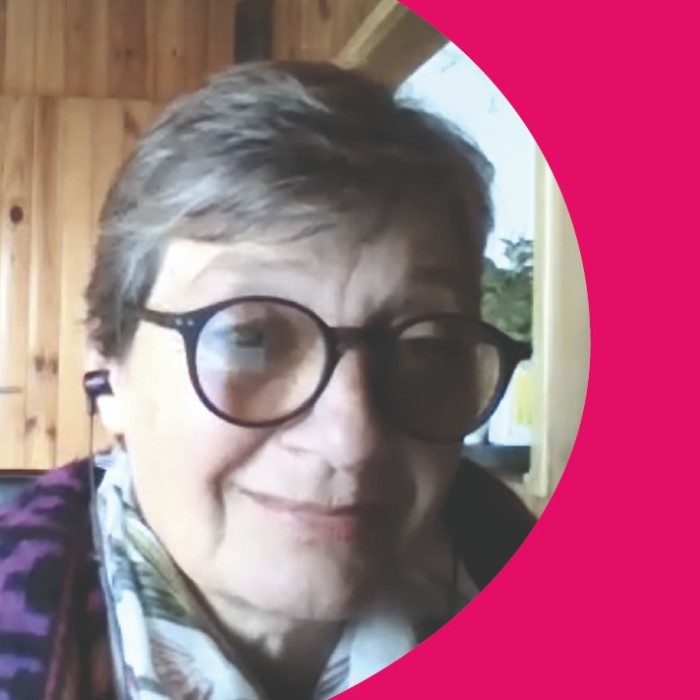 Small Talk Big Issues is Observia's mini web-series of interviews about the healthcare (r)evolution. Who is Shane Fitch ? Shane Fitc...
Discover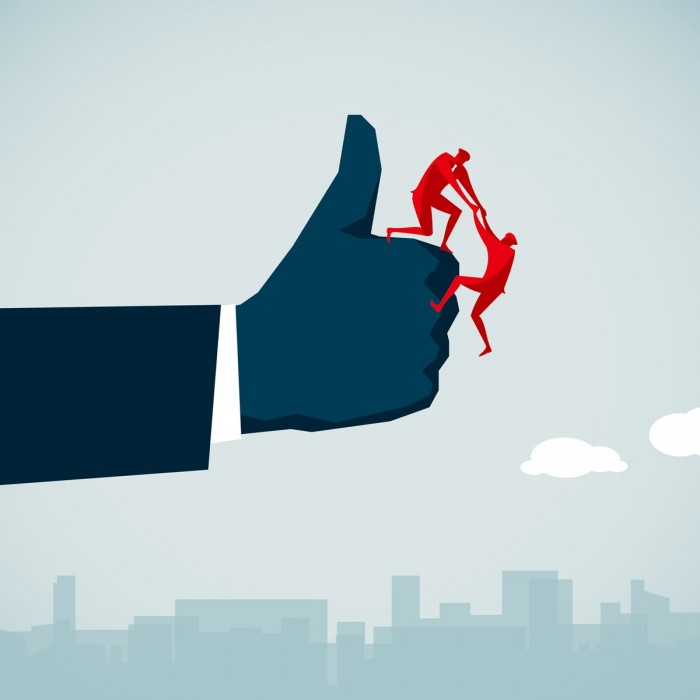 Nudge: what are we talking about? In the Schiphol airport in Amsterdam, they had the innovative idea to etch houseflies into the urinals in...
Discover
Need more information?
A burning question, a specific request, a great project to share with us?
Get in touch, our teams are here to help!