Making patients' lives better has been our motto since we started the company. We provide unique methodologies based on co-building with patient organizations and healthcare professionals to ensure engagement, impact, and positive outcomes.
Our projects have shown considerable behavioral and clinical impacts, and the satisfaction of patients as well as healthcare professionals is the gold standard at Observia.
Driving behavioral & clinical impacts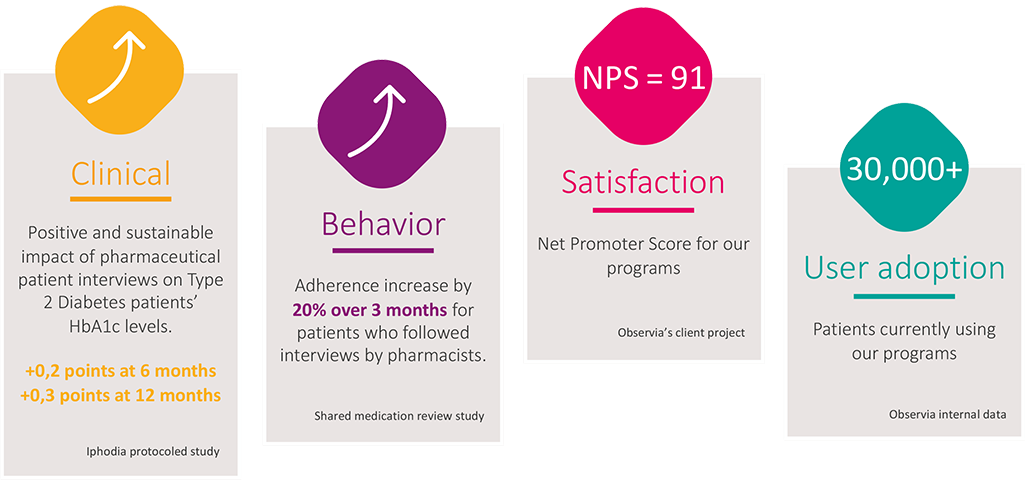 Testimonials
"As a hematologist in a university hospital, I regularly register patients on the Hémavie program. It allows me to offer patients optimized care when they are alone at home with their diagnosis and treatment."
– Hematologist
"The fundamental role is that of the nurse coordinator, who provides solid and comforting support at all times. Being able to get answers to any practical problem, to open up in complete confidence about what is destabilizing you, because you are listened to with as much kindness as competence, is really great."
– Patient with cancer
"This fun and modern therapeutic education tool, developed with Observia, respects patients' dignity, their choices and their decisions. With its great interactivity, the chronic patient never feels left alone, and is accompanied by the healthcare team in achieving their therapeutic education objectives."
– Cardiologist
More about our solutions
Discover how we develop best-in-class e-health solutions that meet the needs of patients and healthcare professionals throughout their journey.
Insights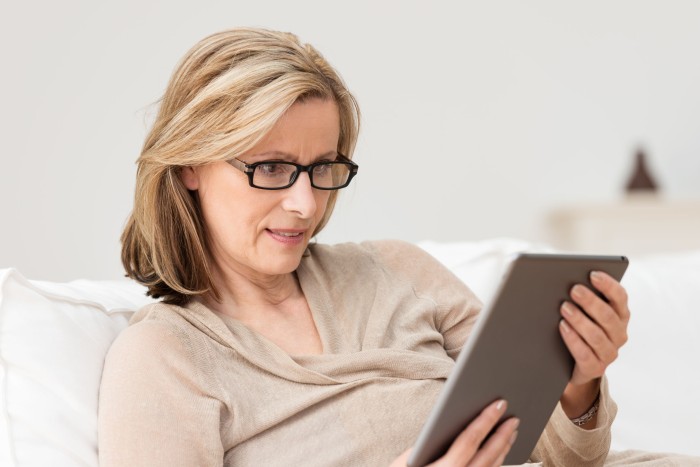 Supporting patients living with a rare disease Patients living with a rare condition face specific challenges: scarceness of information re...
Discover
Patient and caregiver engagement Living with a chronic disease can be a lonely experience. Patients may feel isolated or misunderstood duri...
Discover
Need more information?
Experience a live customized demo led by one of our experts and get answers to all your questions!